Category: Travel to Italy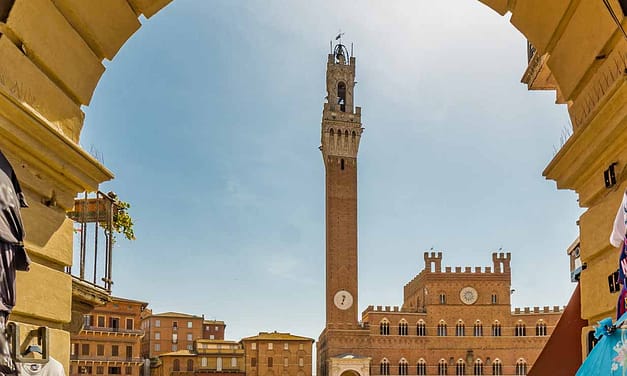 First Place to Visit in Tuscany: Sienna, Frozen in Time Start your Tuscan adventure in Sienna,...
Read More
What is it about wandering around from hill town to hill town in Tuscany, passing through vast stretches of lush vineyards, that puts Tuscany on everyone's bucket list? Why visit this idyllic part of the world yourself? Where should you go first in your wanderings? When you visit Tuscany, enjoy the full experience by balancing small, quaint towns with large, well-known cities. Start in the medium-sized city of Sienna. Then hop about among the three small hill towns of Montepulciana, Cortona and San Gimignano. Save Florence for last. Throughout your time in Tuscany, you will be perched on hilltops in enthralling, ancient towns, surrounded by gorgeous countryside, with vineyards and fields reaching out in every direction, as far as your eye can see. Travel about by train so your journey will be as much of a delight as your arrival. And determine to place as much emphasis on the being there as you do on seeing sights.
Read More